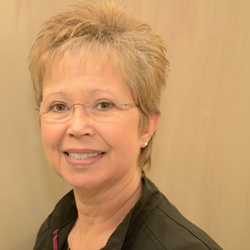 Janice Watson
Office Manager
Having a great passion for working with others, Janice is the do all in the front office of the practice. She has been running the front desk since 1990, scheduling, filing insurance, and answering the phone. You will not find a more dedicated hard-working person who cares more for the patient's well-being, and quality of their care. She helps ease worries by listening and answering all your questions. Her dedication to the office and the patients and her co-workers, her drive for perfection and her friendly personality make Janice the consummate team member.
Janice resides in Timberlake, where she enjoys the outdoors, her church activities, and spending time with her husband Craig and their three children.
---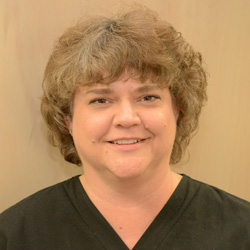 Michelle Autry
Dental Hygienist
After moving to Durham from Goldsboro where she grew up in a military family, Michelle worked with Dr. Cecil as a dental assistant for two years before going back to school to get her Dental Hygiene degree. She attended the University of North Carolina at Chapel Hill graduating with a Bachelor's degree in Dental Hygiene in 1994. She rejoined Dr. Cecil's practice in 2005, and has been an integral part of the team since. Michelle is married and has two daughters, both of which are very active in sports.
---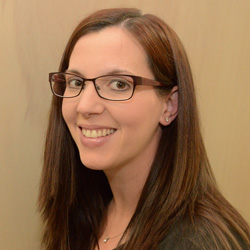 Sandi Neighbours
Dental Hygienist
Sandi was born and raised in Hurdle Mills, NC and received her dental hygiene degree from University of North Carolina at Chapel Hill in 2009.Sandi decided early on in life she wanted to pursue a career in dental hygiene and truly enjoys making a difference in her patient's overall oral health.
Sandi married her husband Lee in 2013 and they live in Bahama, NC with their dog Bentley. Sandi has a step daughter Karley who is 9 years old, and is expecting her first child in the spring of 2016. When not busy at work, Sandi enjoys being with family and friends, taking long walks with Bentley, cheering on Karley at the softball field, and relaxing at the family lake house. Sandi feels truly blessed to work for such a wonderful office and looks forward to meeting you.
---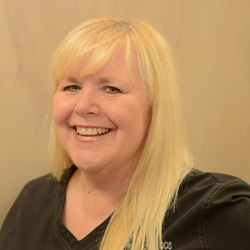 Sandra Spruill
Dental Assistant
Sandra has been a dental assistant for 37 years and an assistant in Dr. Cecil's office for 28 years. She is a lifelong resident of Durham and attended the University of North Carolina in Chapel Hill. Sandra has one daughter, Melissa. Sandra's immediate family also includes Lillie, Melissa's half sister who lives with them. Sandra has a true passion for taking care of patients, and is a loyal employee and patient advocate. Sandra enjoys cooking, watching college basketball (go Heels!), college football, and NASCAR racing.
---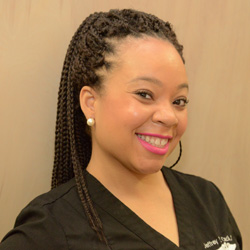 Joy Hester
Dental Assistant
Joy has been a dental assistant in Dr. Cecil's office for two years. She graduated from Rowan – Cabarrus Community College with a Dental Assisting II diploma. She loves to smile while she works and makes patients feel at home in her presence. She loves singing at church, going to movies, football, going to the gym (and hopes to help others by becoming a fitness instructor one day), going to the beach, and spending time with friends and family.